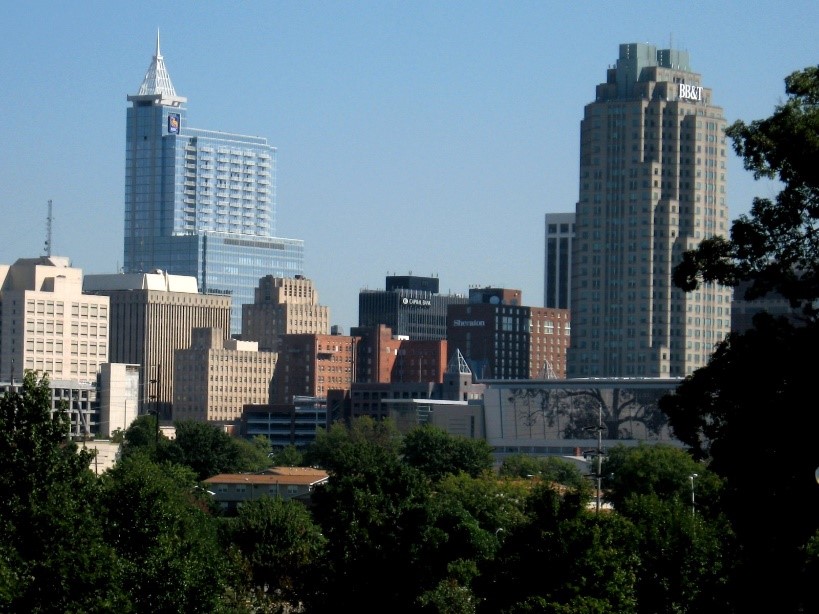 We are proud to call the communities where we live and work our home. After all, we believe it's how you live that matters and the communities you call home are a big part of life. We can't think of a better place to call home than Raleigh!
Raleigh and the entire Triangle region offer so much, including entertainment, incredible educational opportunities, beautiful parks, great food, and more. If you like to stay active, Raleigh is the place for you. From miles of walking trails and bike paths to a nationally-recognized system of greenways, it's easy to enjoy scenic natural surroundings and maintain a healthy lifestyle. One of our favorite outdoor spaces in Raleigh is Pullen Park. The oldest public park in North Carolina, it boasts a community center, arts center, sports fields, outdoor theater, playgrounds, and more.
Although there is so much to enjoy in the way of outdoor activities, Raleigh and the Triangle are teeming with culture. There are so many places we love and some of our favorite spots include the North Carolina Museum of Art, Duke Homestead, North Carolina Museum of Natural Sciences, and the North Carolina State Capital.
With an abundance of sports options, from big-time college football games to incredible college basketball from storied institutions to professional sports, Raleigh offers plenty of opportunities to cheer for your favorite team.
Plus, we haven't even explored the food yet. With two of the nation's best-reviewed restaurants, Raleigh is experiencing a culinary renaissance. The area has been getting a lot of much-deserved attention for its restaurant and food truck scene.
We love Raleigh and think it's a great place to call home. Come visit and discover what makes this area special. If you're looking for a new place to call home in Raleigh or moving to the Triangle, we invite you to visit us at Abberly Grove to discover spacious apartments with stunning amenities and convenient access to all that Raleigh has to offer.